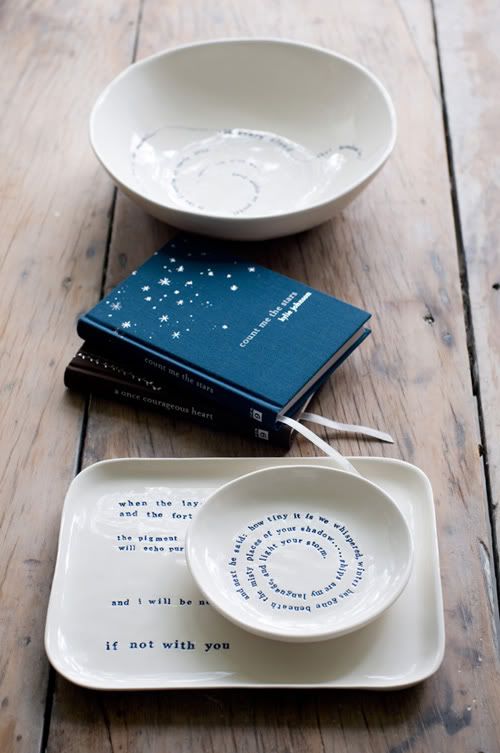 I love simple white/cream ceramics - plates, cups, coffee mugs - that are made beautifully whimsical with sweet little sayings that make you happy while your using them!
Kylie Johnson
is the creator of these pieces, her website has a lot of other great pieces as well! I'm also excited that her ceramics are being carried by Anthropologie now! Eek!
The photographer of these pictures is
Jillian
leiboff
- I love the freshness of her photos!
On another note, we just got home last night (I should probably say morning) at 12:45 AM. It was a craaazy drive all the way back from California - we drove 16 hours yesterday and on Wednesday and Thursday we drove around 8 hours each day. So relieved to get out of the camper our HOUSE for the first time in 2 months! Ahhh, it's nice!