A cold snap seems to have hit across the entire United States, from Minnesota's -20 degrees to spots on California at 38 yesterday! It makes us dream of Spring, but pack on those extra layers and try to come up with
more
cool weather outfits that we haven't already worn a hundred times this season!
*Cozy up inside with a pair of cuddly leggings (
my favs
) and a chunky sweater. Grab a great book and cuddle up with a fluffy down blanket and you'll be sure to feel adorable but comfy at the same time. Plus, your outfit will be cute enough to run to the post office to mail of a sweet letter or to the library to pick up a new book!
*The Winter months are perfect to show your classy side. Who said that dark colors have to be boring a dreer? Take the perfect flattering black dress that falls right above your ankles, pair with black tights and sued boots and you'll have a look that can make you stand out in many different spotlights!
*Now, to multi purpose those perfect suede boots! To create a more dressed down look that is perfect to wear to conference meetings, grocery shopping, out in town, or nights out, try pairing a simple dress with a bright cardigan, sinched together at the waist with a bulky belt. Where a coordinating pair of tights, your suedes and a statement necklace piece and your look will shine!
I hope Elizabeth doesn't mind me using her photo for this! I feel like she always portrays this look perfectly and on top of that, her entire blog is full of amazing inspiration! Everywhere! I've spent hours looking through her darling blog! Be sure to
stop by
and say hello!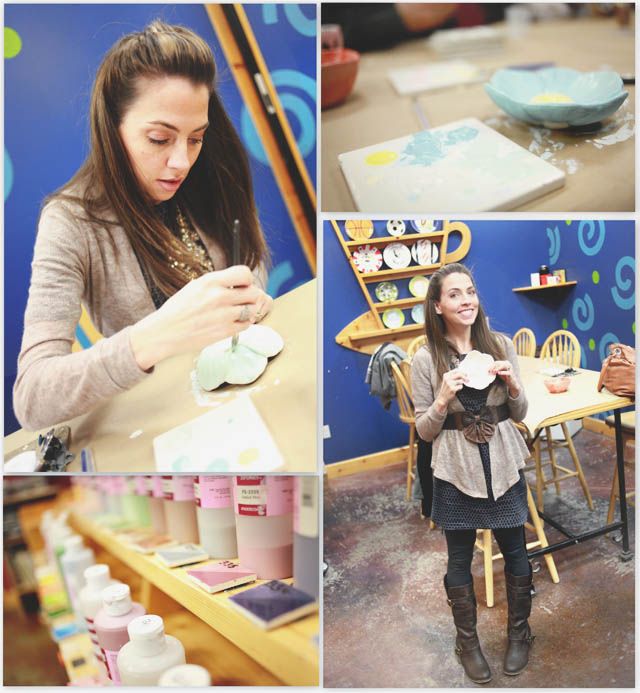 Hopefully, by using a few of these styling ideas you will feel a little more patient waiting for Springs colors to start showing!
Images:
1
2
3