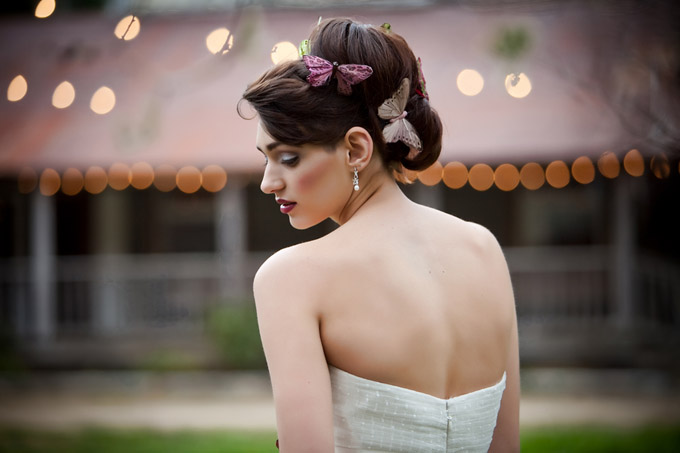 A year ago I posted a post on a gorgeous photoshoot that was styled as a
chemistry type wedding
. It was amazing and surprisingly enough, received a lot of hits. When I came across this real wedding I knew I had to share!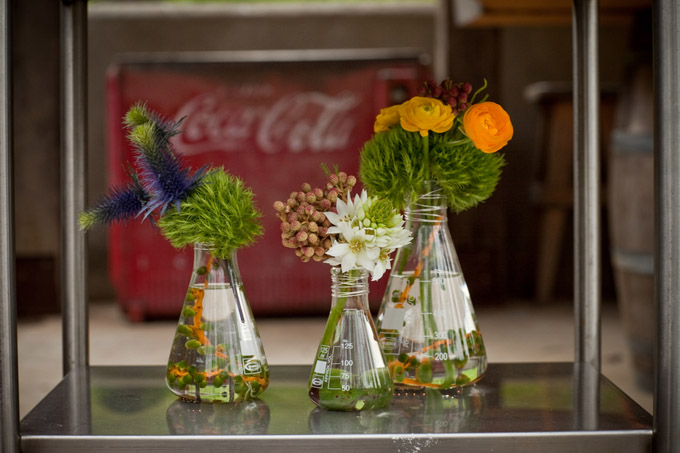 Actually, it's kind of funny because just the other day on a cleaning spree, I was going through a bunch of old home schooling stuff. We went through K12 which is an online school and they sent us all of the supplies we ever needed.
Well, every year that we went through K12 we got doubles of a lot of things - for example - beakers. I looked at the glass beakers and thought how cute they would be with flowers in them! Now there is a glass beaker sitting in my window with pretty pink flowers!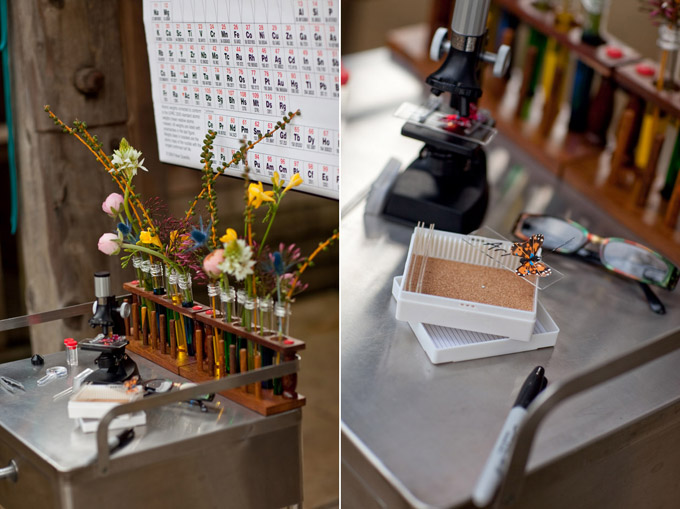 Be sure to click over and take a look at the rest of the amazing wedding!
Found Via
Glamour and Grace
- Photographer
rheebevere